Bits - N - Pieces

50 lbs Limbs and Torsos (remember to declaw all limbs)

100 lbs Flour (crushed and powdered bones do nicely)
5 lbs Salt (sea salt from the gullet of a sea monster)
17 Dozen Alligator Eggs

1 lb Hot Fire Peppers

After removing hair, claws and bones you don't like. Throw the bits and pieces in the corner for three days.
Mix the eggs, salt and peppers together. Take the moldering mess in the corner dip it into the egg mix put aside.

Take the oil of half a whale and put in the pot-o-gold (the one from the end of the rainbow). Using your fire breath, bring oil to a boil, toss in the bits and pieces and cook til golden brown. Eat while very hot. Of course you should dip in the

congealed blood of unicorns (so that it tastes good).
Eat with a side of maybe a tree or two (greens are important you know)
With a flagon of stale swamp water.

Yummy.....
Standard Dragon Disclaimer.........
The Dragon receipes involving food for dragons is not intended for human consumption. Eating and procuring the ingredients could be hazzardous to your health. The declawing and anything else

involving dragon recipes could really tick off the owner of the ingredient. Tasting any dragon food by a human will upset your stomach really bad. Dragon food ingredients are often explosive and need dragon fire to keep from exploding. If you insist on making any silly dragon recipes be warned, it will taste good to any dragon in the neighborhood who will be on your doorstep in...... oh about 20 seconds.
Love Dragon......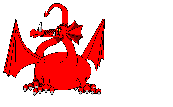 For weekly recipes....please visit my Dragon's Food