I'm Dragon Reed
DRAGON: A fabulous serpent like winged creature who has magical powers.
DRACO: A northern constellation seen best in June on the Mediterranean. Reputed author of the first Athenian written code of laws, a credo. I'm here and I'm Dragon you choose which one.

DRAGON'S CREDO



Tell the truth.

Do your best, no matter how trivial the task.

Choose the difficult right over the easy wrong.

Look out for the group before you look out for yourself.

Don't whine or make excuses.

Judge others by their actions not by their race or words.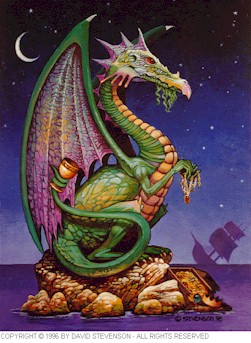 For more information about me......